Custom Software Development
Our services from software development to IT outsourcing are dynamic and responsive. We solve the hardest challenges by accomplishing innovative digital transformation strategies for clients around the world.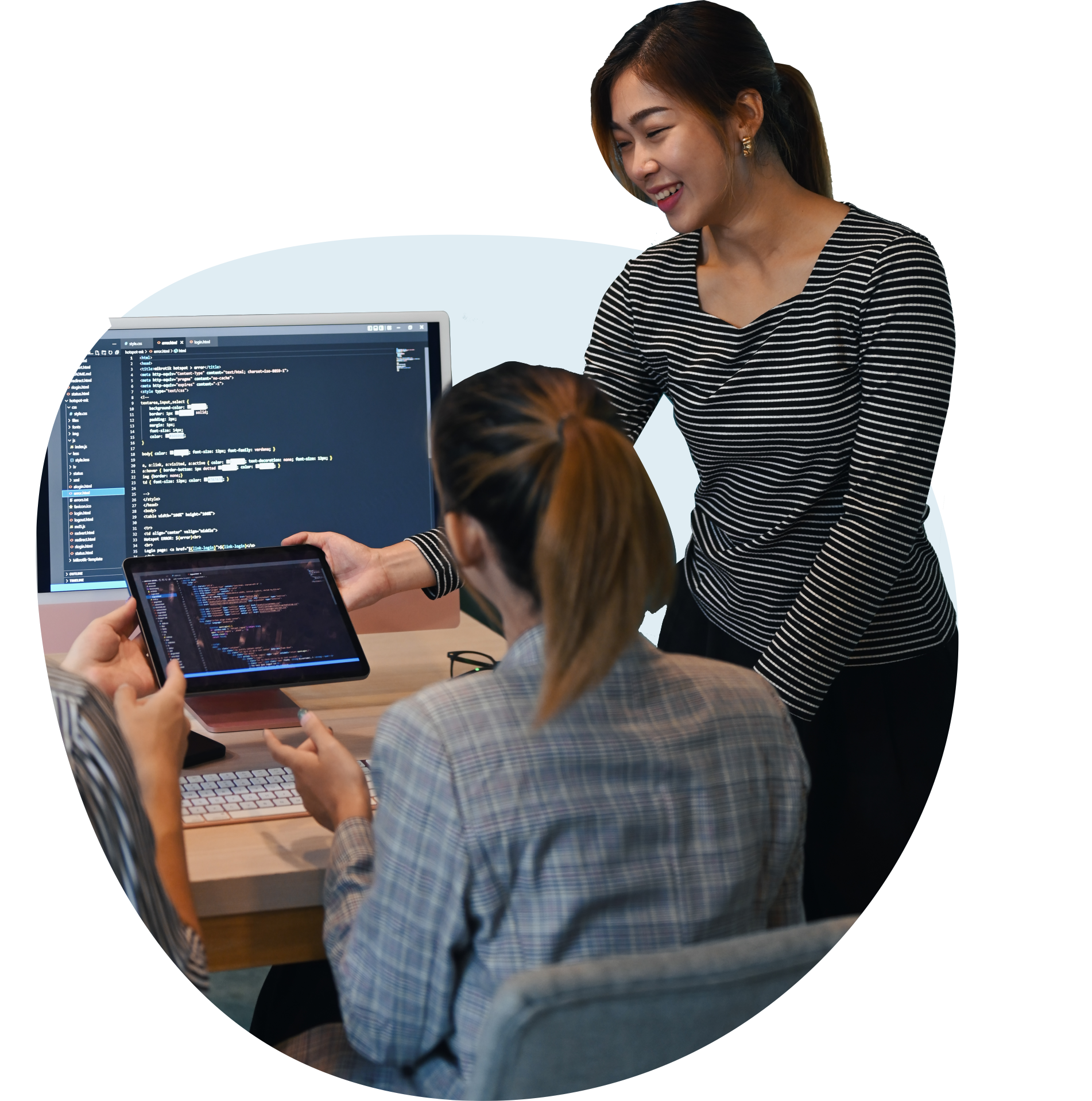 Custom Software for Individual Needs
IlexTech designs and develops mobile applications for all platforms, including iOS and Android. Our mobile application development services are designed to cater to all types of clients' requirements. A client can get our services such as custom UI/UX design, code development, or just simply seek assistance on a specific aspect of their project, such as a business analyst. Furthermore, we provide complete end-to-end mobile development services and solutions.
IlexTech mobile app development services include managing a project until its delivery to the customer. We ensure the complete satisfaction of the end-user also by providing all the necessary assistance to them. IlexTech is keen on providing enterprise mobile app development services and mobile game development services.
Our Custom Software Development Services Include
Navigate the Digital World
Custom Development Company
In today's rapidly evolving digital landscape, having a partner who understands the nuances of software development can be the difference between stagnation and soaring success. At IlexTech, we're not just developers; we're innovators committed to taking your visions and turning them into realities.
Harness the Power of Customization
Every business is a unique entity, with distinct challenges and goals. Off-the-shelf software solutions often lack the precision and adaptability you need. IlexTech dives deep to understand your specific requirements, delivering tailor-made software solutions
Bridging Visions with Technology
Your vision is our command. By harmonizing innovative technologies with your objectives, IlexTech ensures that the digital solution not only meets but exceeds your expectations. We don't just code; we bring ideas to life.
At IlexTech, our proficiency doesn't stop at writing impeccable code. We are solution architects, designing software ecosystems that empower businesses to thrive, adapt, and grow in an ever-changing digital world.
End-to-End Development Partner
From initial consultation to post-launch support, IlexTech stands by your side. Our holistic approach ensures seamless integration, timely delivery, and continuous improvement, making us your reliable partner in all software development endeavors.
The IlexTech Advantage: Agility and Innovation
In a digital world that waits for no one, agility is paramount. Our team is trained to rapidly adapt, employing innovative techniques and tools to keep you at the forefront of your industry.
Transforming Challenges into Opportunities
Where others see obstacles, IlexTech sees opportunities for innovation. By embracing challenges head-on, we deliver solutions that not only solve problems but also open doors to new possibilities.
Ready to elevate your online presence? Let's craft a website tailored just for you. Click here to start your custom web development journey with us!
Navigating Industries with Ilex Tech Expertise
With a diverse portfolio across numerous industries, Ilex Tech stands as a beacon of expertise and innovation, driving businesses forward in the digital age. Whatever your sector, we're equipped and excited to journey with you.
JOIN OUR COMMUNITY
We are trusted by over 1000+ clients. Join them now and grow your business.