Hire a Dedicated Developer
From Vision to Reality: Our Dedicated
Developers Transform Ideas into Success.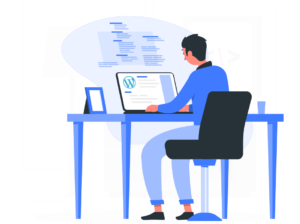 Benefits to Hire a Dedicated Developer from IlexTech
Our software development outsourcing company provides a variety of collaboration options tailored to meet your project and business needs. You can engage dedicated developers who will seamlessly integrate with your in-house team, all at a considerably more budget-friendly rate than what you'd find locally. Explore our cooperation models to find the perfect fit for your requirements.

Our dedicated programmers are available at a fixed cost, ensuring complete transparency with no hidden expenses. We'll provide you with the final monthly fees once you've confirmed all the necessary requirements for your team of skilled developers.

For those embarking on long-term projects spanning over 12 months, we offer special discounted monthly pricing for software development staff augmentation. This means you can enjoy cost savings while benefiting from top-notch expertise.
We shoulder the major administrative responsibilities associated with managing a remote team, including tasks such as recruitment, HR, payroll, accounting, local management, and overall infrastructure management.
Opting for dedicated developers can alleviate the costly and time-consuming recruitment process while ensuring you access top-tier talent for your upcoming projects. Our dedicated recruiting specialists conduct thorough searches for software developers, both within our existing talent pool and in the broader job market, tailored to your business requirements.
Our HR managers collaborate closely with our Senior Technical and Management staff to identify dedicated software developers who are the best fit for your project. We handle the interview process for dedicated software development team members and assist you in selecting the most suitable professionals. Additionally, we offer a trial period for all new dedicated software developers.
Hiring dedicated developers from IlexTech ensures you stay informed about your project's progress, development timelines, and deliverables without the need for constant oversight. Our commitment to transparency means you can trust the development process.
We employ a range of project management tools such as Jira, Trello, Taskworld, Worksection, Fusioo, and more to monitor the activities of our dedicated developer teams. This allows you to track successful milestones, anticipate potential challenges, and stay informed about upcoming tasks through regular meetings.
For clients in the USA, our dedicated remote developers accommodate overlapping working hours to facilitate seamless communication. You can connect with our developers via email, Skype, phone, online conferences, and other convenient channels.
100% Focus on your Project
With the dedicated development team model, you have the flexibility to adapt your dedicated team's composition at any project stage, aligning it with your current project requirements, budget considerations, or market dynamics.
You can make decisions on when to scale up or down the number of remote programmers or when to reward high-performing developers with direct bonuses or salary increases. This approach ensures that you have a team of talented developers who align with your compensation expectations, fostering a successful and mutually beneficial collaboration that can endure for years to come.
Unlock Success with Our Dedicated Developer Hiring Process
Are you looking to take your projects to the next level? Hiring a dedicated developer could be your ticket to success. At IlexTech, we've perfected the art of finding and integrating dedicated developers seamlessly into your team. Here's how we make it happen
Hire Dedicated Developers from IlexTech According to Your Project
Enhance your current team with dedicated developers who bring technological expertise, motivation, and experience to successfully tackle complex and robust projects.
"Ilex Tech provided us with the website we wanted and in a short period of time. The expertise and customer service is excellent."
"Ilex Tech has been a great partner for our website development and CMS needs. Their team is very responsive and innovative."
"Our Startup has grown thanks to Ilex Tech. Their monthly and flexible plans have allowed us to scale our business according to our growth."
"If you are wanting to get started in the cybersecurity field, I would highly recommend Ilex Tech. They will help you on your way to success."
"We've been working with Ilex Tech since 2017 and their mobile app development work for us has been excellent. Highly Recommended."
"Working with Ilex Tech was a great experience. We were able to complete the project within the time frame we had set up."
Have a software development project in mind? Our dedicated development team is ready to tackle it. Feel free to reach out with any inquiries or to request a project estimate. Simply use the form below to outline your project, and we'll be in contact within one business day.